This article is not meant only for cosplayers. It is also for photographers or models to be always satisfied with cooperation with a photographer and get the most from a photoshoot.
I also included several experiences into this article, that could help you in your future projects 😉
1) Learn about a cosplay character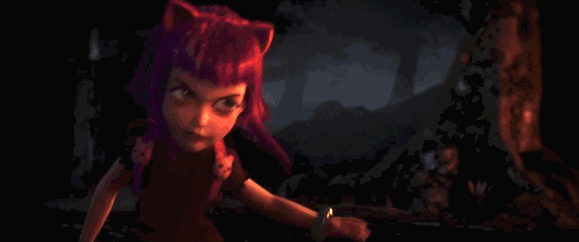 Even you've made a cosplay, it is not always, that a cosplayer knows everything about a character. And the photographer is in even worse postition in that regard.
It is the duty of a cosplayer and the photographer to learn as much about the character as they can. If a character looks cute, that doesn't always mean it should be cute on the pictures, you should know some of it's backstory and abilities and try to find poses and locations that suit the character.
Also, search some referrences for your character and try to mimic the poses on the picture 😉
2) Learn to pose
There are sooo many posing guides on the internet!
Try to find poses you know your cosplay costume will allow you to do. (Or try it while wearing your cosplay).
If you are a cosplayer, try to do more with your pose – cosplayers are not perfect models and we have to learn how to hide our flaws and show our virtues. For example I know my waist is slim and my hips are big, so I always try to pose from a side and do the X shape with my body to accentuate my curves and hide my large butt 😀 Those tips are also available on the internet – just know, what you want to show and what you want to hide and search for it! (A good/experienced photographer can help you with it too).
Also, you have to think about facial expressions – a lot of models have around two or three "sexy" facial expressions and I hate this trend in cosplaying community. Try to fit your facial expression to your costume, don't do just your badass face and nothing else. You can scream on your pics, you can frown, you can luagh, you can wink, you can do a lot, that normal models cannot do! Take inspiration from my friend Mary or from my picture below:
Just kidding, this one is better:
This was just a joke, but even if you have a veil or a helmet in cosplay and you are doing a photoshoot or a cosplay performance, you are not able to act with your face (and it takes A LOT of actual acting away from the character), so you have to really overuse your gestures and movement to have readable roleplay/acting. Look on this cosplay performance of mine, where I tried to make a performance fun and active without using any facial expressions:
Also, as a cosplayer, you really have to know your character well to be able to choose the best poses and tell the story with your character. You can roleplay even on the picture. You have to be able to say sometimes: "That is something my character would never do, that is why I can't do this pose, or smile, or anything else…". But if you say you can't do something, always have a solution for photographer to work with. It's hard to work with models naysaying everything, that the photographer offers.
3) Settle up the conditions
This is the basic thing on every photoshoot – you have to settle down the conditions of the photoshoot and also conditions of the use of the picture.
About the photoshoot itself:
Settle down time, location, feeling of the pictures, referrence materials, the amount of effects and post-processing and if you are in a cosplay – info about the character and price and use of the pictures. Settle down also the amount of pictures the photographers will send you, and the amount of pictures he will edit.
These things make it possible for both parties to be on time, prepare the route to the locations, photographer can prepare his equipment properly and cosplayer can take spare boots or a blanket to be warm.
About the use of the pictures:
Always try to speak with the photographer before taking a picture about the use of it. It's really hard on events or conventions, but regarding a photoshoot, you have plenty of time usually to speak about that before the photoshoot itself.
The use of the picture is really important, try to ask:
Can I make prints or merch from your pictures? If not, how much should I pay you for the photo – the same should be asked by a photographer even when doing a TFP shoot.
Can I use your picture for promotion of other companies or events?
Can I share you picture in arranged state (you both agree on the picture's look) on my social sites? That is kinda normal, but if you are shooting naked stuff or some cosplayers do patreon-only stuff, it should be clear. This can also regard the time of release of the photo.
Even when not arranged, always give credit to the cooperator (photographer, model, MUA)
As a photographer, tell your model BEFORE taking a picture, that it is not free and that you are gonna want some money to process and publish the picture.
4) Communicate
– frequent, don't be rude, be direct, try to view the photos on photoshoot/before posting
The communication is the key:
speak frequently with the photographer to avoid any misunderstandings.
Always be direct to him – if you tell him you are not comfortable with some pose or you don't like some picture, it is better to tell him (politely!) soon and spare him a lot of post-processing work than let him do all the work on the photo, have an argument and after that stop working with him because you were not satisfied with the outcome.
Try to speak about all the things in point 3 – use of the pics, details of photoshoot, … …it is really important!
Try to view the pictures in the camera to be able to adjust your pose or your costume and see the pictures before posting on social sites to give your opinion about them.
Don't be rude – there is always a better or smoother way how to say uncomfortable stuff or how to say no. It is really important for both sides to be able to get the most form the photoshoot.
5) Other tips and tricks
As a cosplayer (or model) – try to take a helper with you:
a photographer is not a costume designer – he can adjust your costume wrong or it can bother him or distract him from his work.
a helper can help you carry and guard your stuff and relief a lot of stress, so you can be much more focused on posing and "looking good".
a helper can avoid any unwanted things happening on photoshoots – especially when doing lingerie stuff or shooting on deserted locations (don't be scared, such unwanted things happen extremely rarely)
a helper can offer new ideas about the photoshoot or sometimes serve as a critique of the art of both sides (photographer nad cosplayer)
Helper is a carry, witness, guard, support and critique with opinions or ideas
Do you want to have photos of you/your cosplay and you don't know any good photographers? There are several different ways you can took:
Ask a professional photographer and pay for his work – Be careful by choosing a non-cosplay photographer. A non-cosplay photographer – even with high quality pictures of normal models, kids, animals, landscape or products – can do a poor job by capturing cosplay. Try to find someone with some experience with cosplay, who knows how it works in cosplay community, knows more about the character he is shooting and can do a good post-processing.
Ask more experienced cosplayers/models and let them connect you with some good quality photographers.
Try to find TFP groups on facebook or other sites – TFP means time for prints and it is a group for photographers (mostly unexperienced) to search for models for their pictures (and vice-versa) . Usually it servers for the models to get some pictures for their portfolio or to get better in posing and for photographers to get better in shooting or search a particular model for their portfolio or project. The outcome can serve for promotion of both photographer and model and there is no money involved. Other conditions are up to photographer and model (commercial use, promotional use of naked pictures, how many pictures are outcome, … ad 3). Be aware, that you don't have any certainty of outcome – I was once on a TFP shoot and since the photographer tested new equipment and he just started learning with it, I had no useful pictures from the whole day of travelling and shooting with him.
Try to cooperate with photographers on events. On events with lots of cosplays there is a big chance to meet a lot of cosplay photographers. Try to look into discussions on facebook regarding those events or special discussion groups for those events, where a lot of photographers offer their work. And if you get asked by a photographer on event, there is a chance he likes your costume and wants to take pics of you for free – but always ask about those conditions in advance (ad 3)
Try to participate on photographic events, where it is usual to get your pictures without any money involved like Fotocon in Poland. More about it here.
Try to find and ask some good cosplay photographers on their social sites and negotiate about photoshooting with them – if you can't offer a decent promotion of their work, count with paying money to them. Always ask friends about experience from shooting with them. Always choose only those whose work you find totally flawless, not some with only one pic you like – I can explain this point further: It can happen to you, that your picture could be among the ones you just don't like, so more work of the photographer you like, better chance your picture would be awesome too.
Published: 27.10.17 11:40, Pacific Standard Time